Ochiai Combination Tools
Download eBrochure
These multi tusk tools provide you 7 varieties of attachments with one-touch easy coupling of secure holding. Light weight and well balance assure of comfortable work for your landscaping.
DP-10 Power Unit Key Features
Ochiai advises you professional spec Power Unit and 7 Attachments.
Power Unit features powerful KHI 26.3cc engine.
7 Attachments promise you perfect operations.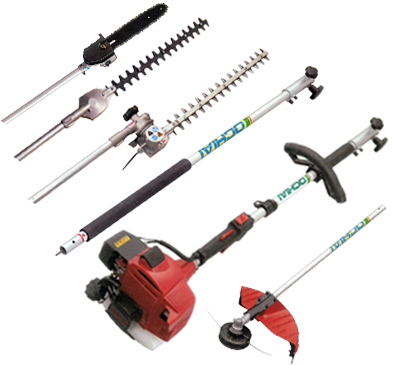 Power Unit
1,025
4.0
Engine : KHI TJ027, Pipe Diameter : Ø24
Extension
996
1.2
-
Nylon Cutter
860
1.7
-

Fix Angle Type
Adjustable Angle Type

Pruner
1,440
2.0
Guide Bar : 10inch, Oil Tank Capacity : 110ml